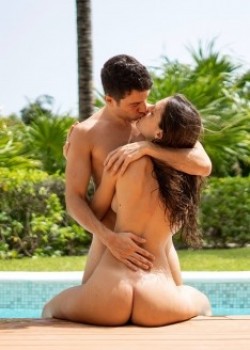 MySweetApple
Age:

28

Birthday:

10/02/1994

Eye Color:

Brown

Hair Color:

Brunette

Ethnicity:

White

Tattoo:

Yes

Piercing:

No

Measurements:

36B-25-38

Height:

175 cm (5 ft 8 in)

Weight:

55 kg (121 lbs)

Background:

Italian

Career Start and End:

2016 to Present

Career Status:

Active

City and Country:

Barcelona, IT

Fake Boobs:

No

Interested in:

Girls

Interests and hobbies:

We love having sex, traveling, eating delicious food and showing it all on camera!

Relationship status:

Open

Turn Ons:

We're big exhibitionists and we love it whenever there's a camera or someone watching us while we fuck.
view more
Pornstar Biography
Hi, we're Kim and Paolo, we're nudists, exhibitionists and #WeFuckEverywhere. We were born in Italy, raised in Argentina and now we travel around the World doing amateur porn from the most beautiful spots on earth. So far we've lived and traveld to: 2016: Italy, Poland, Romania 2017: France, Greece, Canary Islands (Spain), Montenegro 2018: Argentina, Mexico, Spain, Germany This year we've settled in Barcelona and we can't wait to start planning new naughty trips! Wherever we go we, we fuck, mostly outdoors and in public, and we always bring our camera to show you all the details of our trips. If you're enjoying our videos on Pornhub, make sure you visit our modelhub.com/mysweetapple account to find our travel series! 2019 Trips: Andorra, Italy, Switzerland, France, USA 2020: ?
view more